We are blessed with a year round fishery here in the Roaring Fork Valley, with the variety of water we have to choose from there is good fishing 365 days a year. Here is a brief summary of what to expect at different times of the year.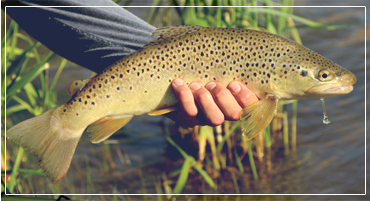 SPRING
March through May provides some of the best fishing of the year. People often ask when is the best time of the year to fish – this is it. We are typically fishing on the Roaring Fork just outside of Aspen because there is really no reason to go anywhere else. There are prolific midge hatches during the middle of the day and we start to see some mayflies as well. For a wade trip we general recommend a 1/2 day anytime between 10:00 and 4:00. The float fishing this time of year can be excellent as well, April and May we some excellent caddis hatches on the Colorado and lower roaring Fork.
SUMMER
June through August is of course our busiest time of year. In early to mid June the Roaring Fork can be running high due to runoff from the melting snowpack but there is some great high water fishing on the upper part of the river as well as the Frying Pan. When the river comes down in late June we will start floating and will have access to a lot more water for wade trips. The float fishing the first two or three weeks in July is spectacular. We start to see Green Drake mayflies on the Fork and PMD's on the Pan. As the summer goes on the Drake and PMD hatches move up the river and the caddis are always around. Late summer the we start to see some BWO hatches midday. With the longer days we usually schedule our morning half day trips around 8:30 and our afternoons around 1:30. We can also do a late afternoon-evening "lightening round" trip, depending on conditions the fishing can be on fire the last hour or so of daylight.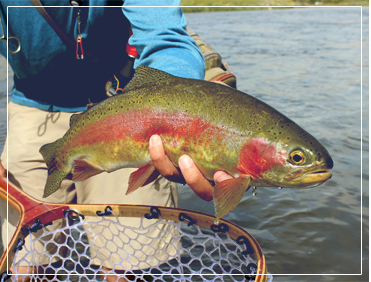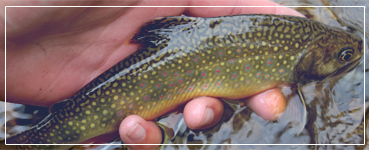 FALL
As we move into the fall the nights get a little bit cooler and the leaves start to turn, usually in mid September. The fishing becomes more of a midday thing, timed around the Blue Winged Olive mayfly hatches which occur early afternoon. All in all an excellent time to visit the Roaring Fork Valley.
WINTER
The river is a beautiful place to be in the winter. The fishing is easy – most of the fish move to the slow, deep runs so they are much more concentrated than they are other times of the year. It is also pretty easy to trick them into eating your fly, they don't see a lot of pressure. Aspen is one of the few places you can ski for a few hours in the morning and then meet your guide for some killer fishing close to town.