Aspen Flyfishing is located at 601 E. Dean St. in Aspen, Colorado – you can find us right under the Gondola Stairs in the Gorsuch Ski Shop.
We are primarily focused on providing the best guided fishing trips in the Roaring Fork Valley but we do have a small retail shop during the months of May – October. We have everything you need to get out on the local waters. Come by and we will try our best to get you geared up and headed in the right direction. We have a couple of hundred different fly patterns that we have refined over the years, they all work depending on time of year and location.
Our official shop hours are 9:00 – 5:00 Monday – Saturday. However during the busy Summer season we are usually there earlier and later, as well as on Sundays so please give us a call if it is after hours – there is a very good chance we are around.
The staff at our shop has fished and guided all over the world. We have personal relationships with, and provide booking services for, outfitters and lodges: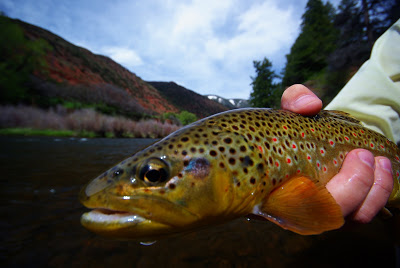 The Florida Keys
The Bahamas
Alaska
Patagonia Chile.